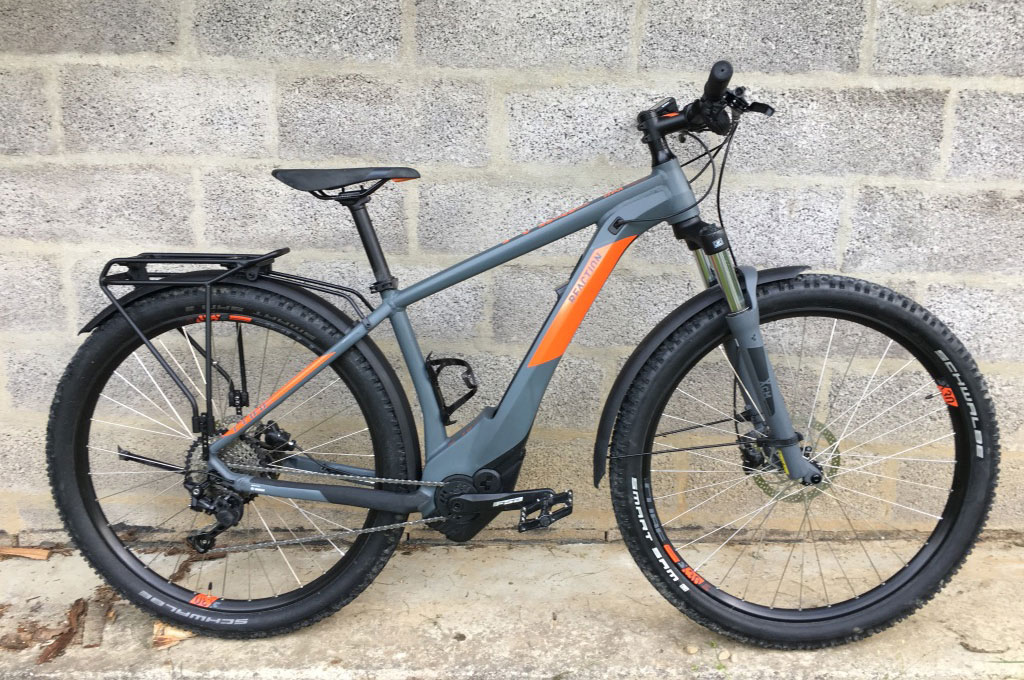 CUBE Reaction Pro: 10 gears; hydraulic disc brakes; Bosch CX with 500 Wh battery

They are "tomato" E-Mountainbikes (MTB): modern, robust and suitable for every kind of terrain, but kind with every type of cyclist. Exclusive mudguards protect against muck, whilst a robust luggage rack allows you to use specific waterproof bags to take your personal belongings with you. Disc brakes and wide tires ensure safety, control and stability. The bikes can also be quickly fitted with front and rear lights for sunset or evening cycling.
Available rear luggage rack child's seat (max 22 Kg)
Four bike-sizes available:
size 40 (for people between 1.45 and 1.65 m)
size 44 (for people with a height of between 1.60 and 1.75 m)
size 48 (for people between 1.70 and 1.85 m)
size 52 (for people above 1.90 m)
The trailer
We can rapidly transport up to 15 E-bikes! Our secret weapon to move around the National Park and offer many different tours to discover the Casentino and its neighboring territories.